Patient Transportation Jobs
Explore patient transporter jobs for a fast-paced role or take a less active approach by supporting our National Performance Center – a call center that fields patient transport requests.
2,714
Current Workforce Size
26.5%
Department Growth in the last 3 years
See Available Jobs
Management-level positions are also available in most markets across the country and provide exposure to hospital leadership as you work closely with them to support throughput and facility efficiency. No matter which level or role you choose on this team, you'll be playing a part in making sure patients get to their next location comfortably and safely.
Job Responsibilities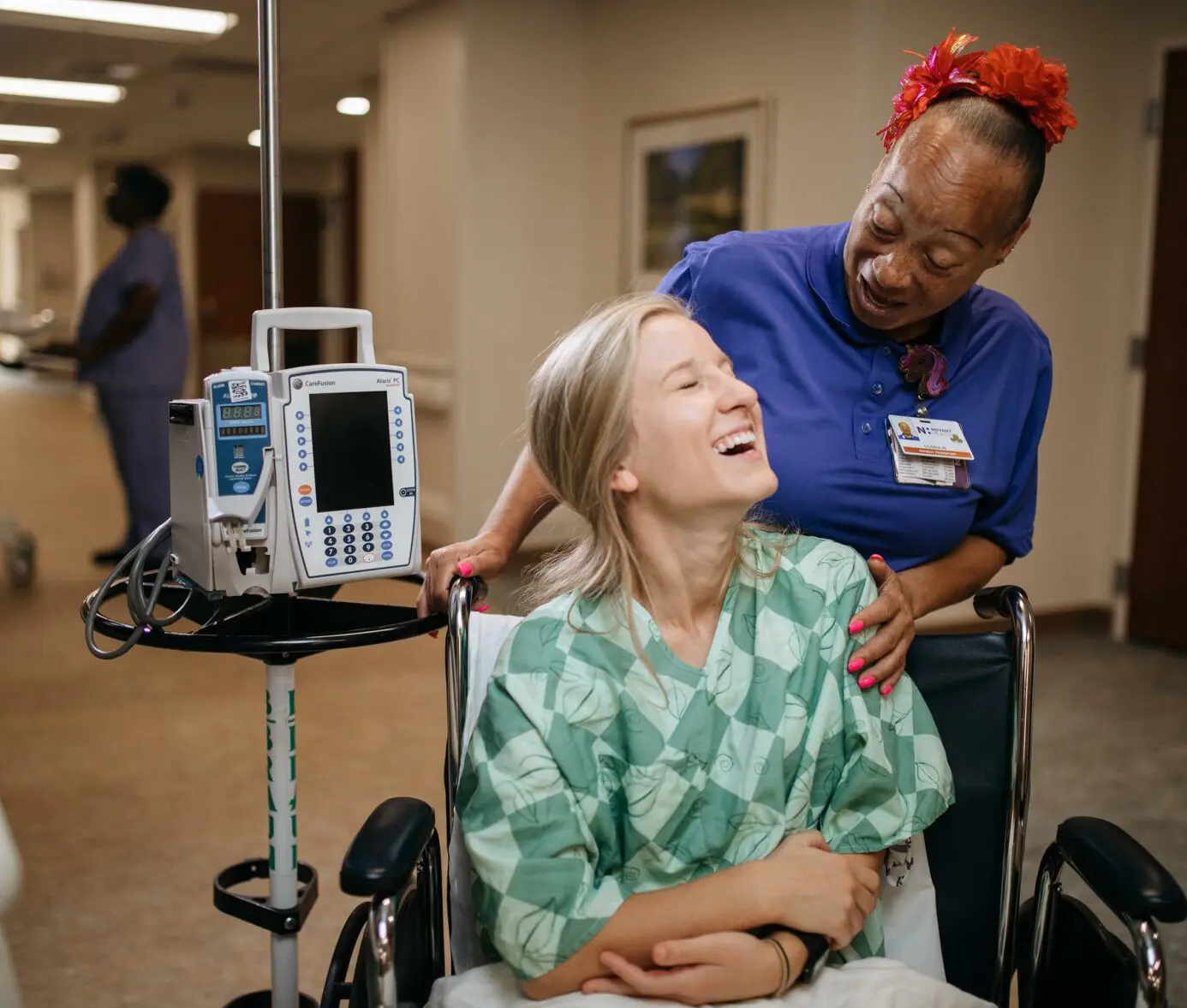 Patient Transportation Job Benefits
We help you make your health a priority by offering a wide range of comprehensive options, tools, and resources that help you live your best life, grow personally and professionally, and get rewarded for the results you deliver.
Explore Crothall Benefits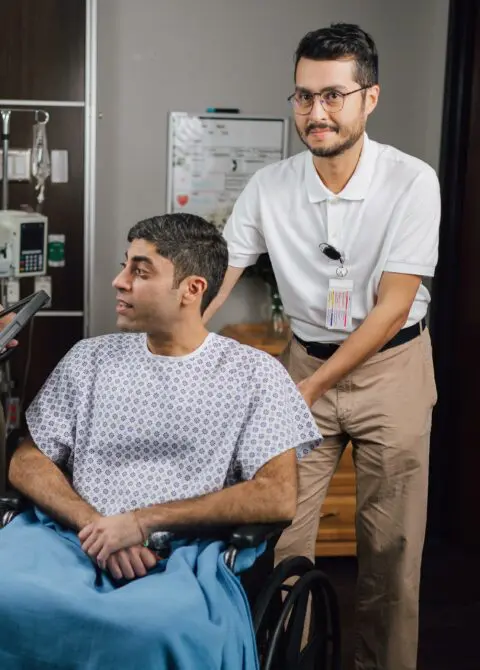 Job Responsibilities
Frontline Transport
Transporting hospital patients to appointments within the hospital and/or arrivals and discharges.
Understanding established metrics and efficiently completing transports within timeframe.
Making direct interaction with patients to ensure their safety and comfort.
Collaborate and communicate dispatch information with Patient Flow Managers.
Safely support the patient population to minimize potential for fall risk.
Frontline Dispatch
Liaison between Transporters, Transportation Management and hospital end-users.
Customer-focus behind-the-scenes coordination of operation.
Support efficient patient throughput and customer service.
Management
Responsible for the effective supervision of Patient Transportation services which includes but is not limited to the successful management of: frontline patient transporters, dispatch, client relations, patient and customer satisfaction, program quality standards, patient flow improvements, performance improvement, and personnel performance and productivity.
Ensure compliance with regulatory agencies and with established policies and procedures.
Continued leader evolution and career development.
Required Education
Education requirements vary by role, here's what you need to get started:
Frontline
Degrees are not required, however a High School Diploma or equivalent education level is preferred.
Management
Bachelor's degree or equivalent combination of education and experience.
Training You Receive
Comprehensive job-specific onboarding and training. When you join, we'll make sure to help you learn all the technical skills needed for success in your role.
Learning never stops, so we provide annual job-specific refresher training to help you keep growing and succeeding in your role.
Skill & leadership development, plus career planning tools to support your growth within Crothall.
My Great Start
My Great Start is a Crothall Healthcare program that helps ensure your success. In the first week you'll work towards fostering relationships with your team and the company, with the goal of learning more about the company. My Great Start continues through the next 90 days and includes brief check-ins every 30 days to ensure your success and continued growth.
Foundations
The program consists of self-paced e-learning modules and includes an overview of the company, lessons in leadership, patient experience, talent management and critical compliance training.
Positive Impressions Program
This development program trains you on how to create the most caring, safe and personalized experiences for patients in the hospital where you work.
Starting Salary
Frontline
Frontline compensation varies by market and hospital location. On average, wages start at $15 per hour.
Management
Early management level salaries starting at $54,000. Salaries vary by market, and hospital location and role level.
"When I worked as a dispatcher, the team at Crothall was the most welcoming, encouraging group of people I've ever met. I could ask any questions, make any mistakes, and people were there to help."

-Tiago Maltez, Patient Transportation Associate
Available Patient Transportation Jobs