Patient Sitter & Observation Jobs
Our Patient Sitter & Observation team provides one-on-one personalized care for patients who need it most.
296
Current Workforce Size
1,200%
Department Growth in the last 3 years
See Available Jobs
Provide constant emotional and physical support to higher-risk patients while supporting the nursing staff as a frontline associate. Or, explore management-level roles where you'll still contribute to providing the safest possible environment for patients while developing your leadership skills. Crothall's Patient Sitter & Observation service is a subset of our Patient Transportation division – the largest of its kind in the U.S. – which means more career growth opportunities for you.
Job Responsibilities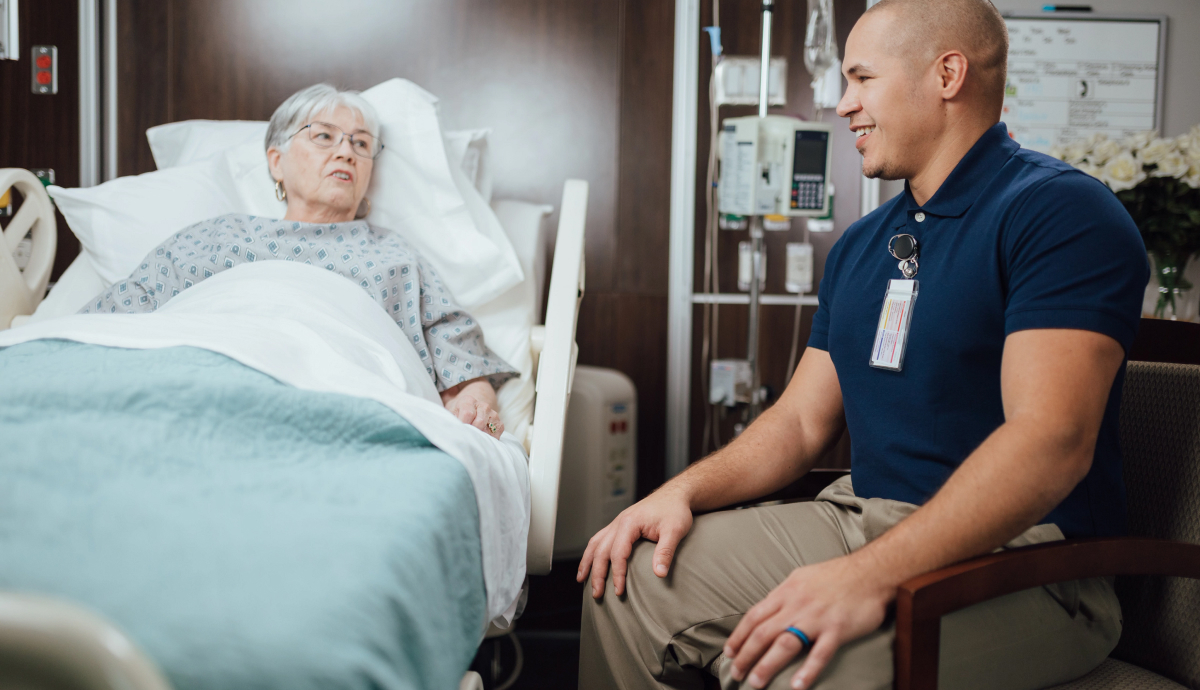 Patient Sitter & Observation Service Job Benefits
We help you make your health a priority by offering a wide range of comprehensive options, tools, and resources that help you live your best life, grow personally and professionally and get rewarded for the results you deliver.
Explore Crothall Benefits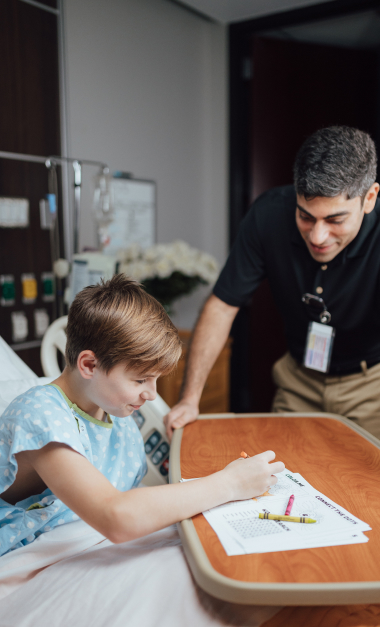 "A career in Patient Sitting & Observation allows you to work one-on-one with patients, nurses, and other clinical staff; Crothall provides the training, technology, and processes to help us proactively manage our patients' experiences."
-Kayody Peterson, Patient Sitter & Observation Project Manager
Job Responsibilities
Frontline
Visually and audibly monitoring the assigned patient's condition and behavior at all times.
Remain at the bedside of the assigned patient at all times unless relieved by an appropriate staff member.
Taking initiative in compassionately rendering service or responding to patient needs.
Immediately summon the nursing staff if the patient requires assistance, control, or other nursing interventions, or exhibits unusual behavior or verbalizations.
Deliver services with compassion and as a liaison for the patient and hospital operations.
Management
Plan, organize, direct, coordinate, and supervise functions and activities of the department.
Coordinating observation activities and services with other hospital departments.
Maintain records and statistics for administrative and regulatory purposes.
Establish and implement policies and procedures for departmental operations.
Continued leadership and career development.
Required Education
Education requirements vary by role, here's what you need to get started:
Frontline
Degrees are not required, however, a High School Diploma or equivalent education level is preferred.
Current CPR AED or basic life support healthcare provider (BLS-HCP) certification.
Management
Bachelor's degree or equivalent combination of education and experience.
Training You Receive
Comprehensive job-specific onboarding and training. When you join, we'll make sure to help you learn all the technical skills needed for success in your role.
Learning never stops, so we provide annual job-specific refresher training to help you keep growing and succeeding in your role.
Skill & leadership development, plus career planning tools to support your growth within Crothall.
My Great Start
My Great Start is a Crothall Healthcare program that helps ensure your success. In the first week you'll work towards fostering relationships with your team and the company, with the goal of learning more about the company. My Great Start continues through the next 90 days and includes brief check-ins every 30 days to ensure your success and continued growth.
Foundations
This program consists of self-paced e-learning modules and includes an overview of the company, lessons in leadership, patient experience, talent management and critical compliance training.
Positive Impressions Program
This development program trains you on how to create the most caring, safe and personalized experiences for patients in the hospital where you work.
Starting Salary
Frontline
Frontline compensation varies by market and hospital location. On average, wages start at $15 per hour.
Management
Early management level salaries starting at $54,000. Salaries vary by market, and hospital location and role level.
Available Patient Transportation Jobs