Environmental Services Jobs
You can make a huge difference in the lives of patients and caregivers by creating a safe and comfortable environment for them to heal and work.
21,014
Current Workforce Size
588
Facilities Across the Country
See Available Jobs
This team works directly with clinical staff members, and frequently interacts with patients; some housekeepers even make lasting connections with the patients they serve! If you're looking for transferrable skills and love working directly with people to brighten their day, explore these roles.
Job Responsibilities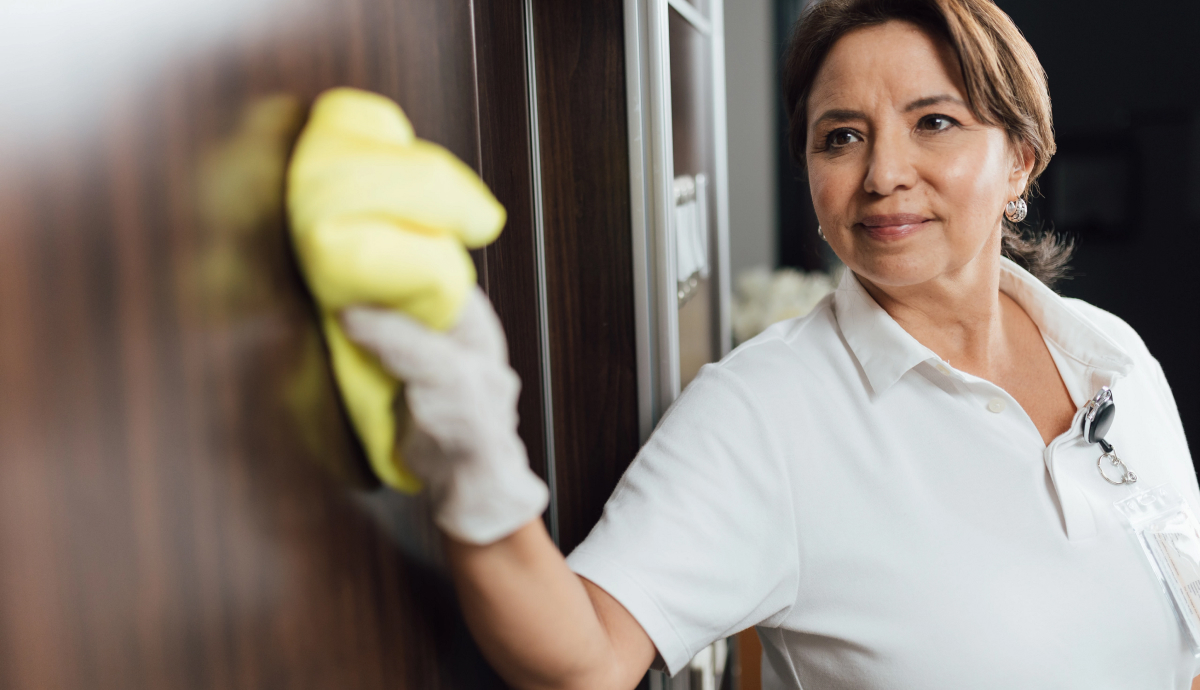 Environmental Services Job Benefits
We help you make your health a priority by offering a wide range of comprehensive options, tools, and resources that help you live your best life, grow personally and professionally and get rewarded for the results you deliver.
Explore Crothall Benefits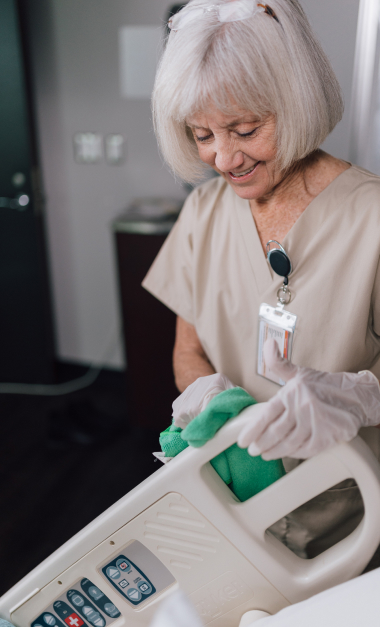 "Crothall Healthcare is the only company I have worked for since graduating college. Over the years, I have served in every position from housekeeper up to my current position as a Unit Director. I have learned a plethora of things from hundreds of great people over the years [and] am very proud to work for Crothall Healthcare. I feel like my job is important, and I am giving back to folks who need our help."
-Nick Reynolds, Director of EVS, Bristol Regional Medical Center
Job Responsibilities
Frontline
Our frontline staff make sure hospitals are safe and clean for patients, staff and guests. These entry-level roles come with lots of training and resources, so you don't need much experience to get started. Housekeepers' specific duties may vary by hospital location and market, but typically involve:
Cleaning and disinfecting patient bathrooms and public restrooms.
Cleaning hospital floors and surfaces using Crothall's cleaning methods and procedures.
Making beds and replenishing supplies such as towels, blankets, soaps and shampoos.
Creating and maintaining inventory of cleaning supplies and equipment.
Management
EVS managers provide their staff with direct leadership and guidance to ensure a high level of cleanliness, quality and service is achieved and maintained. Additionally, EVS managers:
Assist with Joint Commission compliance.
Establish and annually review standards and work procedures for all housekeeping staff in accordance with established policies and practices of the facility.
Provide monthly administrative progress reports relative to short-term accomplishments, future short-term plans and staff education/training.
Are responsible for orientation of hourly staff, training and supervision of all supervisory/housekeeping staff under span of control.
Required Education
Education requirements vary by role, here's what you need to get started:
Frontline
Degrees are not required, however, a High School Diploma or equivalent education level is preferred.
Management
Required: High School Diploma, GED preferred or equivalent combination of education and experience.
Preferred: Bachelor's degree or equivalent combination of education and experience.
Training You Receive
We take you through a detailed training process where you'll get to understand the importance of your role and our established safety standards and regulations. You can also expect continuous training to ensure a safe environment for everyone within a healthcare facility.
A four-touch approach: This entails cleaning the patients' rooms multiple times throughout the day.
High Profile cleaning: This involves disinfecting rooms and high-touch areas in healthcare facilities to prevent germs.
Discharge cleaning: This occurs when patients are discharged from the hospital, and their rooms are properly cleaned and disinfected before a new patient arrives.
My Great Start
My Great Start is a Crothall Healthcare program that helps ensure your success. In the first week you'll work towards fostering relationships with your team and the company, with the goal of learning more about the company. My Great Start continues through the next 90 days and includes brief check-ins every 30 days to ensure your success and continued growth.
Foundations
The program consists of self-paced e-learning modules and includes an overview of the company, lessons in leadership, patient experience, talent management and critical compliance training.
Positive Impressions Program
This development program trains you on how to create the most caring, safe and personalized experiences for patients in the hospital where you work.
Starting Salary
Frontline
Frontline starting salaries vary by market and hospital location.
Management
Management starting salaries vary by market and hospital location.
Available Environmental Services Jobs