Crothall Healthcare Benefits
We believe our people are our greatest asset and deserve care every bit as excellent as the care they provide on a daily basis.
Explore Benefit Options
We help you make your health a priority by offering a wide range of comprehensive options, tools, and resources that help you live your best life, grow personally and professionally, and get rewarded for the results you deliver. Explore benefit options for all eligible, full-time hourly and management (salaried) associates.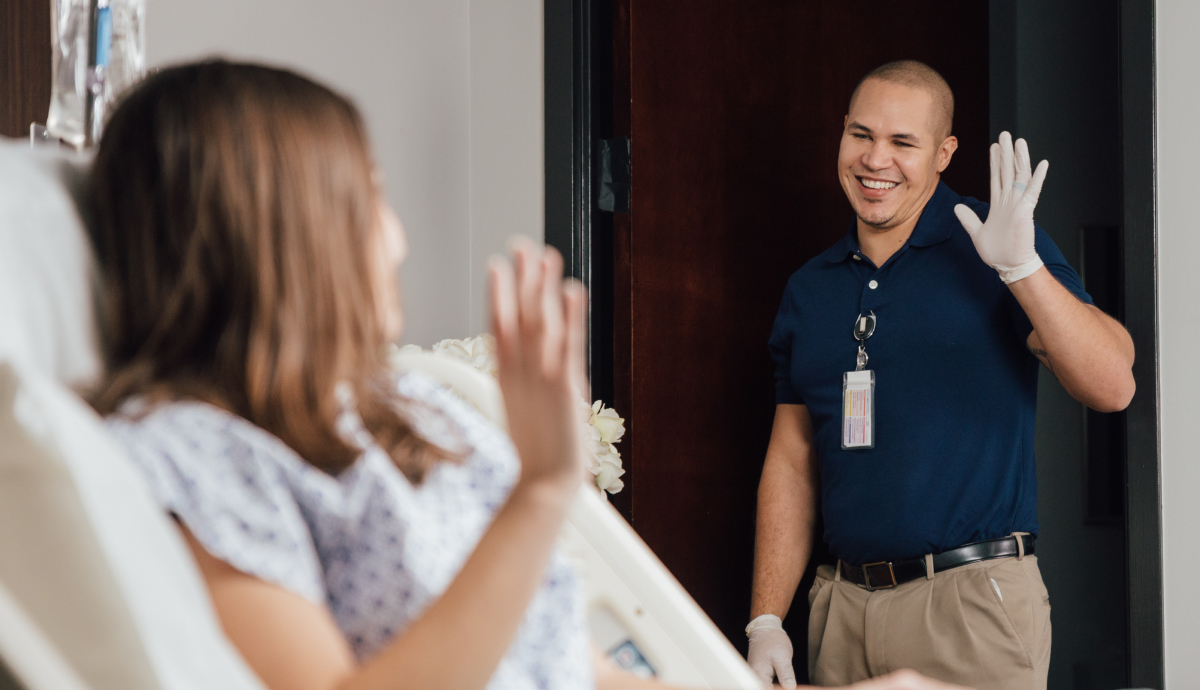 Healthcare Benefits
Hourly associates who work 30 hours or more per week are eligible for coverage. Go ahead, select what works best for you and your family!
Medical

Everyone's health and needs are different, so we offer various plans that cover preventive and emergency care and physician, hospital, and mental health services. You're automatically enrolled in prescription drug coverage when you're covered by one of our plans.

Dental

We provide service with a smile, so it makes sense that we offer two levels of dental insurance. Choose what suits you to look and feel your best each time you flash those pearly whites.

Vision

Clearly, your eyes are important. We offer two levels of vision insurance to keep your eyes happy and healthy.
Benefits for the Unexpected
Life happens. We provide a range of benefits to keep you covered during unexpected times.
Basic Life Insurance

We cover this. At no cost to you.

Accidental Death & Dismemberment (AD&D)

In addition to the Basic Life insurance we cover, you may choose to purchase AD&D coverage for yourself or you and your family.

Supplemental Insurance

We understand sometimes it's comforting to have an extra layer of security which is why Crothall associates have Short Term & Long Term Disability Insurance, Supplemental & Dependent Life Insurance options (and more).
Financial Benefits and Time Off
401(k)
Our 401(k) retirement program puts you in control of your savings. Save 1 to 50 percent of your pay (before income-tax withholding) and invest it in a variety of assets — stocks, bonds, and mutual funds. Save more, faster with our company match. Funds are fully vested after 3 years.
Financial Wellness
Take advantage of our Mercer Financial Wellness programs to get and stay on track with your finances. You can talk to a "Money Coach" and build healthy money habits that protect you and your loved ones.
Instapay with Even
Emergencies can come fast and unexpectedly but Even can help. You can get up to half of your next paycheck in advance through Even. Even is only available to hourly non-exempt employees.
Paid Time Off
Work hard, but play and rest well too. As a full-time Crothall associate, you'll earn PTO, which can be used for paid vacation, holidays, and sick time, so you have the flexibility to take care of yourself.
Paid for Performance
We believe you should be rewarded for your work. Each year, our associates have performance reviews to discuss where you're crushin' it, what could be better, and how to achieve your goals.
Annual Bonuses
After a performance review, eligible management associates can receive an annual bonus. Bonuses are based on individual performance and company results against key performance indicators (KPIs).
Employee Assistance Programs (EAP) and Perks
Employee Assistance Programs
Sometimes life is really tough and creates stress that's hard to handle. For enrolled associates, we offer free professional counseling services through our Wellness Programs to help you through difficult seasons.
Wellness Programs
We're our best when you feel your best. Focusing on wellness is our investment in your health. Associates who have enrolled in our benefits can take advantage of wellness resources like a personal lifestyle health coach and more!
Wellness Discounts
When you take advantage of our wellness programs, you can get discounts on the health insurance plan you choose.
Discounts & Shopping Programs
As a Crothall associate, you have access to a one-stop online shopping portal where you can save money with exclusive discounts from many of your favorite shops, restaurants, hotels and more. If you want to finance a purchase without using existing credit, you can take advantage of our Associate Shopping Program to buy products from your favorite brands with payroll deductions over 12 months interest-free. We know, it's awesome.