Keeping Pace With Diversity & Inclusion Changing Norms
Kevin Price explains his transition from US Air Force into civilian life and how his leaders in Crothall Healthcare helped him.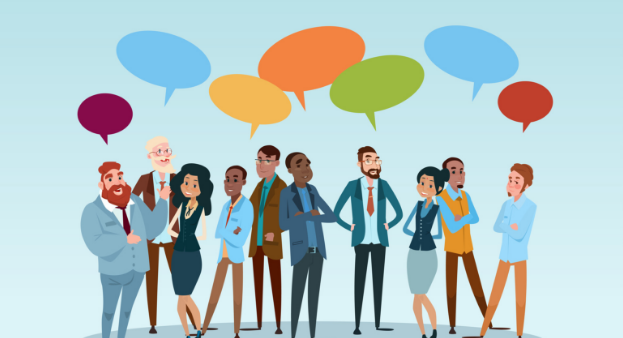 Corporate Culture Shock
After serving in the US Air Force as an officer and navigator, I made the transition to the corporate world 12 years ago as a project coordinator with Novant Health. Despite a successful military career, I immediately experienced a transition into the corporate life that could be as bumpy as some of my military flights.
The manner in which communication and feedback occurred on a daily basis in the corporate world was strikingly different than what I was used to. In most circumstances, the rank and file of the service members play a factor in who speaks and who makes the decisions. Upon landing in the civilian world, it took some time to make that adjustment among others that are necessary to build a positive professional brand.
At Novant and Crothall, the communications style is 180 degrees different.  Executives and managers lead the discussion, but they almost always seek the opinions of others so the team considers all solutions for any situation. And much to my surprise, everyone in attendance was invited to provide feedback in those situations which is effective in building a well-engaged team.
Fortunately, my manager quickly understood I was having trouble adjusting to corporate life and began working with me to make some changes. Instead of simply deciding I was "a veteran" that couldn't adjust to his new job, he helped me assess my strengths and opportunities. He even shaped my responsibilities by designing them much like I would perform a flight checklist – speaking my language to help me make the transition.
I benefited from working with a great leader that was dedicated to coaching and empowering. It really was the catalyst that put my career on a different trajectory.
The lesson here is that diversity and inclusion mean much more today than in the past. Any issues I experienced weren't because of any nefarious behavior from my colleagues, but rather the inclusive behaviors were still evolving.
A Comprehensive View of Diversity and Inclusion
In my current job, I help to establish our company's strategy for diversity and inclusion. And my experience – both in the challenges I faced in my transition to corporate life and the help I received – helps me set that course.
Our goal is to be an employer of choice and that means we must appeal to a diverse range of people. In fact, based on our model of understanding, the next generation after the Millennial generation started graduating from college in 2017 and are currently entering the workforce. This requires us to be responsive to the continually evolving workplace and agile enough to adjust our strategy accordingly.
Because society both here in the US and across the globe is so diverse, part of our strategy to capture this new generation is to address what I call the intersection of diversity and inclusion.
Diversity is what makes us unique, whether it's our gender, identity, racial and ethnic composition, our generation or religion. The intersection of all of these components makes us who we are. It also makes us who we are as an organization and as a community.
By developing an inclusive company, we want to ensure that we value, appreciate and celebrate our diversity. And that's the legacy I seek to achieve every day.
Leading the DIACs
In addition to strategy, I have the honor of leading all of the Diversity & Inclusion Action Councils (DIACs) for Compass Group. DIAC is an action-oriented advisory committee that serves as diversity and inclusion champions. DIAC members are change agents, and their efforts help Compass One and Compass Group be places that support diversity and inclusion awareness, education and associate engagement.
We are working diligently to continue to grow the DIACs and establish them as valuable resources for Compass and all of its business sectors.
Working with the DIACs provides me the pleasure of being able to see individuals from all walks of life that are dedicated to valuing differences and driving inclusion. Simply put, it is very powerful.
Now that the regional DIACs are up and running, it is our goal to continue to provide them the opportunity to be the difference. We want to make sure our strategy looks forward and leverages the DIAC councils to improve our diversity training and teach associates how to be inclusive leaders.
I know from personal experience that each of us will benefit if we are open to learning, expanding our personal comfort zone and committing to lead with respect for all of our associates. The willingness to learn from others that may be different than ourselves, learn about a different point of view and be genuine and sincere can lay the groundwork for fundamental transformation. I'm convinced that if we are introspective about our principles and understand their impact, sustainable growth will come to our company.
---
By Kevin Price, Director, Diversity & Inclusion for Compass Group North America