Crothall Celebrates International Women's Day
Celebrating International Women's Day with Lauren Prepchuk, Regional Director of Operations.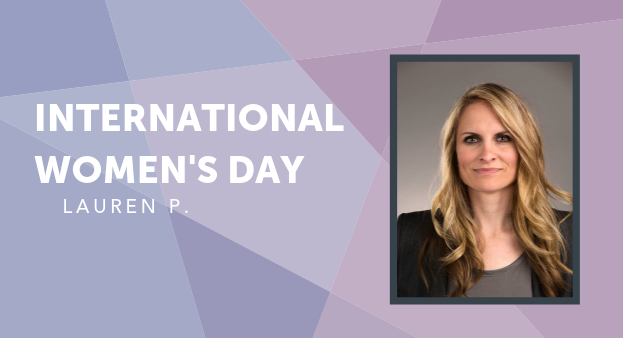 Today, March 8, we celebrate International Women's Day. Originally proposed by the Socialist Woman's Conference of America in 1909 and adopted as a national holiday in the Soviet Union in 1917, International Women's Day is now a public holiday in 27 countries—but is recognized around the world as a time to celebrate the hard work and sacrifice of women in all walks of life.
One trait you often find among successful women is drive. Lauren Prepchuk, Regional Director of Operations – Patient Transportation in Phoenix, is just one example of how that trait can move a career, and indeed a corporation, forward.
Prepchuk has enjoyed more than 15 years of success in healthcare operations, advancing successful patient-centered care campaigns, leveraging core strengths, uncovering creative solutions to perceived barriers and working diligently to maintain solid internal and external healthcare client relationships.
She started out at the University of Colorado Hospital almost 20 years ago. She's worked for Crothall since 2002 in multiple capacities including, Marketing Project Manager, Director of Patient Satisfaction, and then in 2008 as the National Director of Patient Experience. Lauren was also instrumental in developing Compass One's Positive Impressions approach, tailoring it to many of our Compass service lines, outperforming national standards/competition, and has helped grow the department to the 200+ Patient Experience professionals that exist today. In 2018, Lauren transitioned into her current role, as Regional Director of Operations – PT.
We interviewed Prepchuk about her career, challenges, and goals.
The theme for this year's International Women's Day is Balance for Better. What does that theme mean to you?
I think we are all doing our best to balance the demands of life—work, employees, family, the kids, and personal needs. Some days we manage better than others. I do my best to avoid letting any one thing take over all my time, at least for too long.
Who are the women that have inspired and motivated you?
A lot of people motivate me, men and women: my leaders, my peers, and my team. That's what's so special about Compass, you're surrounded by people living the same life, dealing with the same pressures, and who hold the same values and goals for our future. Because of this there is a sense of camaraderie among us. I feel supported, and that allows me to challenge status quo to perform at my best.
Have you had a great mentor or a woman leader who has helped you see opportunities you may not have otherwise?
Do I have to just pick one? There are so many great women in this company. I have grown to really respect Gina Damon, VP of Human Resources. She makes everything look so effortless but yet she is likely the most knowledgeable in the room. She's an incredible mentor, professional, mother, and friend. She represents women well.
[Editor's note: Gina Damon is Senior Vice President, Human Resources, for Compass One Healthcare, supporting Crothall Healthcare and Morrison Healthcare. Gina also oversees internal and external communications and media relations for Compass Group USA. In the past, Gina has worked with PayPal, eBay, Bank of America and Goldman Sachs, pioneering new ways of managing human resources, recruiting and leadership development.]
What is your role in bringing more women into your business? 
We're building the future of Compass now. I don't ascribe much value to how we "used to do business" or how we "used to look." Compass has grown, and become diverse group that allows opportunities for anyone willing to learn and grow. I hope I can share that future with those around me and motivate those with potential to be great to be exceptional.
What is your favorite part of managing and mentoring young women in the business?
Women struggle with many of the same pressures as men. Personally, I'm a wife, sister, and daughter. But no bigger gift than being a mother. It is the hardest job I've ever had. I need to fit that job into the rest of life just like the other women of Compass. I enjoy letting others know that we realize there is life outside of work, and we understand the need to manage it all. We support their needs, their families, and their non-work life, and I hope to help those struggling find a way to succeed in all aspects of their lives so that they feel fulfilled.