Building a Better World With Engineer Clarisa Lemke
In an uncertain world, engineering graduates have some of the brightest prospects imaginable: Projections of six to 10-percent employment growth over the next five years and, depending on the field, a median annual income of $85,000 to $95,000.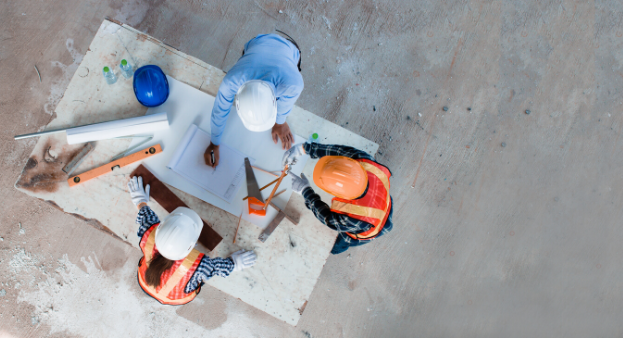 International Women's Day Requires Quality Maintenance
In an uncertain world, engineering graduates have some of the brightest prospects imaginable: Projections of six to 10-percent employment growth over the next five years and, depending on the field, a median annual income of $85,000 to $95,000.
Women, however, aren't jumping in.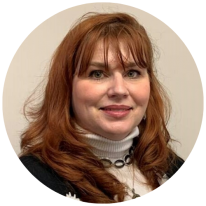 Around 20-percent of engineering degrees are awarded to women annually in the United States. And that's the good news. Only 30-percent of those graduates are still working in engineering 20 years later. Why? Female engineers point to lower pay, as well as a lack of opportunity and support, as the root causes of this attrition.
That's why Crothall is proud that Director of Facility Operations Clarisa Lemke, at UNC Rockingham Health Care, loves her job. She's been building a better world for all of us, in particular women in engineering, for more than 20 years.
"When I was in kindergarten," remembers Clarisa, "I had one of those balls with little cut-outs for shapes, and I was supposed to put the shapes into the ball. So, I used my father's screwdriver to take the ball apart, put all the shapes in, and glued it back together."
Her teacher may have been frustrated, but her family was impressed—and began encouraging Clarisa's talents. "Growing up, my uncles involved me in fixing things."
We're lucky that she brought her talents to our organization, and made time for an interview to help us all celebrate International Women's Day.
Tell us about your journey with Compass Group and Crothall Healthcare.
My journey began in Colorado. I was working there, but I had always wanted to retire in North Carolina. When I was in the Army, I had basic training at Fort Jackson. I thought the Carolina's were so beautiful because there's so much diversity: the Triangle, the Outer Banks, Greensboro, the mountains. When I had finished a contract in Colorado, my husband Michael said, "Wherever you want to move, I'll leave my job and find a new one there."
Crothall had an exciting opening in Eden, North Carolina, with UNC Rockingham Health Care. Michael, our son Joseph, and I set out across the country, driving from Colorado to North Carolina. It was an amazing adventure; we felt like pioneers. Throughout the entire process, Crothall was supportive with the relocation, onboarding, training and support. Over the course of the last year, team members like Jason Abe, Eric Letourneau, Wade Phillips and Colleen O'Malley have all supported me in my transition into my new role.
Your husband also sounds very supportive.
He is so supportive. When the phone rings at 2:30 in the morning because the air handler has gone down, he says, "I'll drive you." He comes to the office every Friday for lunch.
It's difficult for women to balance our personal and professional lives. We don't give ourselves permission to say that it's OK if we can't do everything, make every soccer meet, conquer the world in one day. It's like we have to be the perfect mom, the perfect executive. We don't.
What does a Director of Facilities Operations do?
A lot of everything. Last year I completed a new roofing project and installed an elevator. Currently, we are putting in two new air handlers at the hospital. Later this summer, we will be replacing a boiler from 1958 and installing another air handler for the operating rooms as well as a new chiller in the central energy plant. All of which involves a lot of planning, design, budgeting, and approvals. I work with many processes, a lot of hands-on engineering, and alignment of goals between Compass and UNC Rockingham, which keeps us focused as one great team.
The cool part about what I do is watching all that come together—almost like a ballet. It's fulfilling to watch all of our hard work come to fruition, so many moving parts and components are settling into place to create something better.
What has given you the motivation to advance your career?
I love buildings and see my role as a caretaker of sorts. Buildings are living entities for me. There is nothing more exciting than participating in the process of building, restoring, updating or preserving buildings like hospitals, which impact the entire community.
Why are hospitals so important to the community?
UNC Rockingham is the largest employer in Eden, North Carolina. This hospital has been here since the 1950s. People in this community were born here, work here, have lived their entire lives in this community. It's sad to see all these rural hospitals closing. They are so important in people's lives.
What I do—put in new infrastructure, facility assessments, future planning, update and refurbish older areas—makes a difference in people's lives. It tells the community that we care, that we're invested in the community, that we're trying to find ways to make your life better. It's an outstanding message.
When people from the community come into my office, they see all my Rat Pack, Robert Johnson, Darth Vader, horror movie stuff. And they say, "Oh, you like Sinatra? I love Sinatra!" We connect. This hospital is so important to the community. It's a place where we can support them, be a part of their world.
How did you get started in engineering?
I started working for the Vice President of Facilities for MasterCard International after I left the Army at 23 years old. The old guard was still very much in place, but there were some great mechanics who I became friends with. Older men who really knew their stuff and probably thought it was a novelty to have me around, asking questions. They would say, "this is a condenser coil, this is how you clean it," or "this is what a ball valve is used for," that sort of thing.
I've always been very interested in the mechanics of things, and that's become a part of every job I've ever had."
I had been working as an office manager and saw there was a position open. So, I went to the Facilities Manager and said that I wanted to be on their team. I'd just sat in on the construction meetings and put in a phone system, so I had real, quantifiable, hands-on experience.
He said, "I don't think that's right for you, but I've got a job on the desk making reservations for the conference rooms." I smiled and replied, "No, thank you. That's not what I'm looking for." And left.
Several months later, a new manager came in, and I decided to give it another try. They had an opening as an analyst. He brought me on board. Three months later, I mentioned what had happened with the previous manager. He asked why I hadn't said anything.
That is when I realized how often women are told that we're not supposed to have a voice. How rare it is that we stand up for ourselves. Ever since then, whenever I see what I want, I go out and get it.
Did you have any female engineering role models?
No. [laughs]
Why do you think that is?
We are very rare. It's so hard to get women interested in this field. Even in universities, women are underrepresented. It's better than it was, but it's still not great.
That's why the mentoring and promotions from within are so important. When you're 23, you don't have the voice to say what you want; you don't have the experience you think you need for the job you want. Speaking up and asking for a job that's not traditionally female isn't a comfortable experience for women.
When you see a talented woman, ask yourself, how do we reach her? How can we help her achieve her goals?
What does International Women's Day mean to you?
For me, it is about honoring the women who challenged societal norms, like the Suffragettes, women fought for equal rights and to close the pay gap. Without them, I would not have had the amazing opportunities I have had. More importantly, it is about the next generation of women and how we can encourage them into executive-level positions, close the pay gap, and preserve for them what we have all fought so hard to achieve.
We didn't get here by accident. A lot of people have had to go through some very nasty situations, getting hurt, jailed. We see that in #MeToo, where women are finally finding their voice and being attacked for it. This has not been an easy path.
If we're complacent, if we don't stay vigilant, we will backslide. We need to teach the women coming out of universities and vocational schools that they need to find their voice. If we don't know our history, we are doomed to repeat it.
How do you contribute to a more gender-equal world?
Whenever possible, I try to promote from within. I also encourage training and educational opportunities. One thing I really like about Crothall is the wide variety of training that is offered. I also promote mentoring. It can be especially hard when you first start out to walk up to someone in leadership and ask them what their path was to becoming a leader.
Crothall has a real focus on gender, diversity, safety and inclusion. It has some of the best programs I have seen in any organization. They are focused on employees at all levels and genuinely care about how employees are treated.
Our diversity and inclusion programs are very important. Crothall puts their money where their mouth is. They do the chats, the weekly safety reminders, celebrating women from within. If a female engineer wants to discuss it, I'm happy to tell her my story. It's an important story.
Any advice for aspiring female engineers?
Don't be afraid of your own voice. And don't be afraid to fail! You're going to screw something up. I've been doing this since 1993; I've had my moments. That's OK. Give yourself permission to be who you are and then pull yourself back up by your bootstraps.